Struggling entrepreneurs and small businesses need to cut costs whenever possible. Indeed, controlling costs is one of the most effective ways that businesses can remain profitable. However, finding the most effective means of lowering expenses can be a dismal and depressing undertaking – especially when it appears that the only way to really accomplish this is to cut back on staff and expect those you keep to work harder and take on more responsibilities.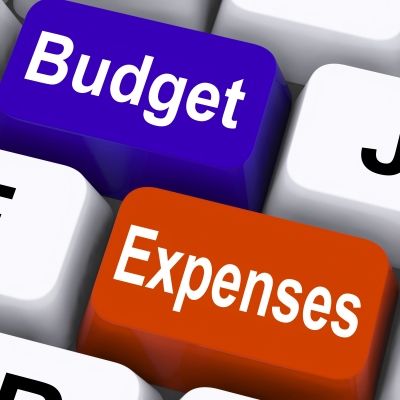 However, what many business operators fail to realise is that many of their supposed 'necessary expenditures' are, in fact, not all that necessary. Many companies can dramatically reduce their annual expenses – or at least free up current cash flow – by taking a long and hard look at what they are spending on their facilities and office space.
With that in mind, it is worth spending some time exploring alternative options when it comes to what kind of facilities you rent or lease. If you are in a similar situation to many contemporary business operators, there is probably some wastage lurking in your budget. Eliminate this, and you can grow and become more profitable without having to sack staff.
Buy, Lease or Rent?
One of the most troubling predicaments that small and midsized companies face is whether to buy, lease or rent office space. It has been ingrained in most of us that buying property is almost always preferable to renting. After all, the money you spend to own property can be recovered at a later date when you sell.
While there is certainly some wisdom to that outlook, it is worth considering how profitability works for your company. If you are having trouble making ends meet, then you probably need to operate on a month-to-month basis. After all, if the company runs out of cash and ends up going under, the equity in the property it purchased isn't going to come back as a return on investment. On the contrary, it will have to be used to pay off debts – and that's assuming you can sell on a tight enough timeline.
Furthermore, purchasing property requires a down payment, and that means tying up capital in your overheads. When you rent, that money remains in company coffers and can be used to expand, connect with clients and develop marketing strategies.
When it comes to leasing, you may not be required to make a down payment, though you will probably have to pay more than one month's rent at the outset. Renting London commercial offices allows you to operate on a month to month basis without spending any more cash up front than necessary. When there is not much start-up cash available, this can be an essential consideration.
When to Renovate
First of all, if the company does not own the property, then renovation is not going to be an issue. For those who do own the property, it's essential to prioritise functionality over aesthetics. A nice looking lounge area or conference room may impress incoming clients, creating an e-cigarette zone for your smoking clients is a plus but creating an attractive space is expensive. If clients are not coming in on a regular basis for meetings and consultations, then you may get more mileage out of meeting them offsite when the need arises. This can happen at a local restaurant for a lunch meeting, or you could rent a conference room for a couple of hours from a local workspace provider.
Opposite this, it is important to keep your employees in mind. Cramped workspaces, dingy environments and a lack of natural light can lead to poor morale and reduced productivity. Moreover, proper ventilations  for smoking and vaping areas must be taken into considerations too.  Renovations that create a more comfortable and enjoyable environment for your employees could be good for the bottom line.
Leave the Brick and Mortar World Behind
This day and age, it may not even be necessary to maintain a physical office at all. Virtual offices are increasingly popular in the Internet Age. Employees can work remotely and collaborate on projects via the Cloud. At the same time, you can attach a prime business address to your company through a facilities provider that offers rented office space and other services. Working remotely dramatically reduces company expenses, and in the event that you need to meet with your staff, you can always rent a conference room from your virtual office provider.
Author: Catherine Ross is a freelance writer for MWB Business Exchange, a company who has been providing quality flexible workspaces to clients for years. Information about their spaces can be found on www.mwbex.com.